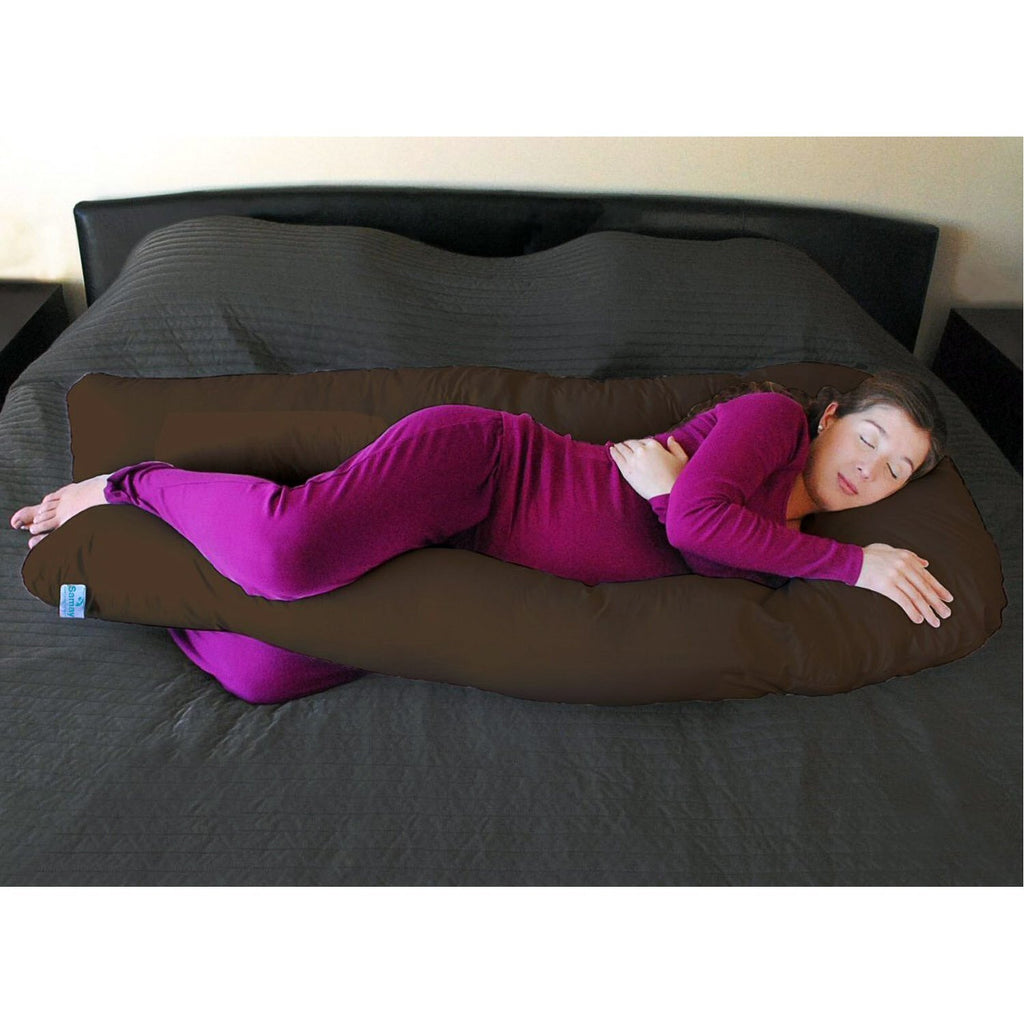 Body Pillow U-Shaped Extra Light Full Body Maternity Pillow Brown
Cradle yourself in this U shape maternity pillow. On your side or on your back, sitting up or lying down, the Comfort-U Body Support pillow allows you to stretch out and cradle your entire body in support and comfort.
Most maternity pillow are extremely heavy and big.... Impossible to hug.... This Samay maternity pillow is perfect for all pillow hugging / cuddling people.
U-Shaped Comfort-U Full Body Pillow.

Pregnancy and Maternity Body Pillow.

Size - Weight make it perfect to cuddle and hug.

Easy on-off zippered cover.

Thinner and lighter / More comfortable than other heavy and big pregnancy pillows.