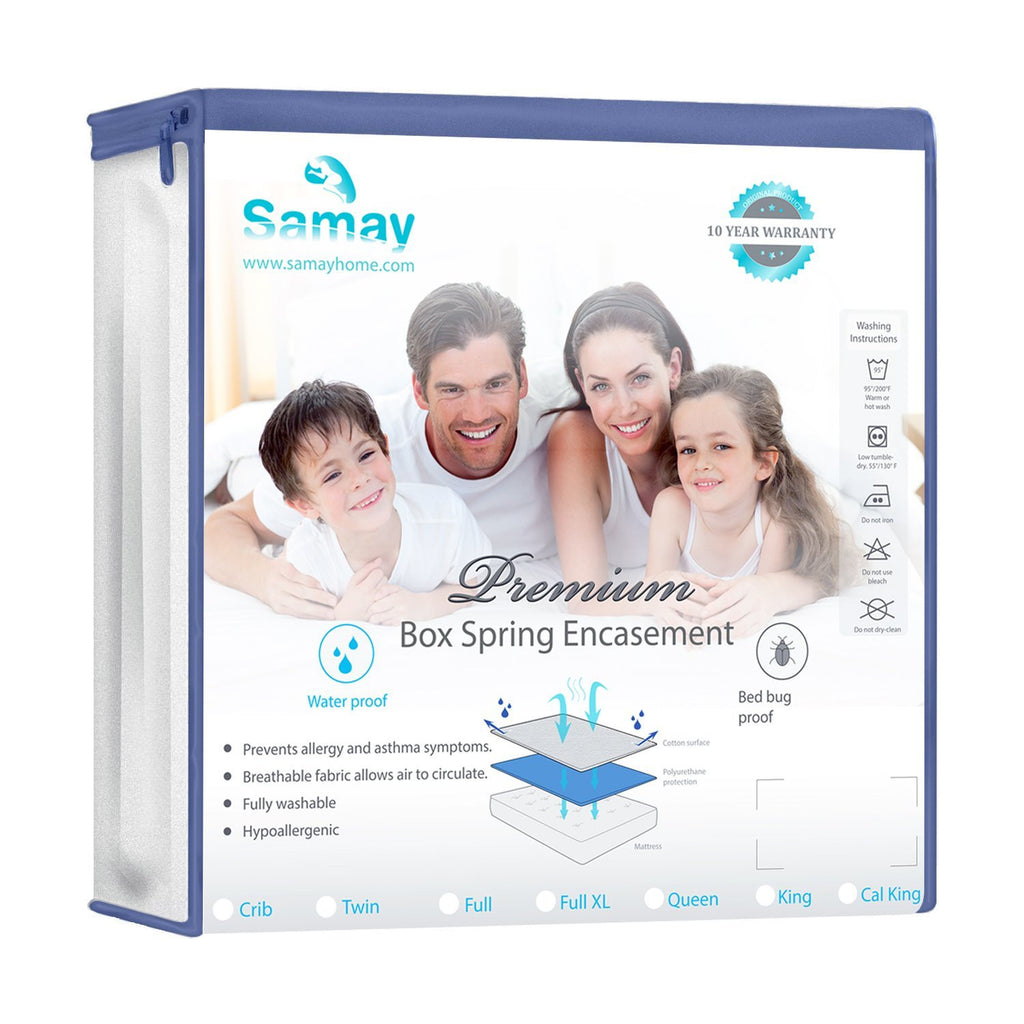 Box Spring Cover Waterproof & Bed Bug Proof Zippered Protector
100% Bed Bug Proof. 100% Waterproof.

Includes: Box Spring Encasement cover only. Mattress encasement is sold separately.

Protects the Box Springs on all 6-sides against allergens, dust mites, bed bugs, bacteria, fluids, perspiration and urine.

SAMAY is a registered trademark and best-seller of Bedding Products.